Coventry PEACE Campus
PEACE Pops
A quarterly experience of art and community.
Next PEACE Pops is Friday, Jan. 26th
6-9 pm
Coventry PEACE Building
2843 Washington Blvd.
Cleveland Hts., OH 44118
Your generous support is critical to the success of all our community events.
Our Annual Lantern Festival is Saturday, December 9th!
Get in the true spirit of the holiday season - join us for our annual Coventry PEACE Campus Lantern Festival on Saturday, Dec. 9th. This is a FREE event and perfect for ALL AGES - we will be hosting afternoon workshops, an early evening lantern procession through the park & down Coventry Road, and then a holiday sing-along and snacks at the Coventry PEACE Building.
PEACE Pops is held the last Friday of January, April, July and October!
Our next PEACE Pops is on Friday, January 26th.
PEACE Pops is a quarterly celebration of art and community. The last Friday of January, April, July and October, we invite the community into our building to tour open studios, listen to live music, participate in hands-on art making and a variety of other activities to keep your creative spirit flourishing. It is a special way in which we can connect our community with our member organizations and artists – like Lake Erie Ink, ARTFUL, Singers' Club of Cleveland, Robin VanLear & more!
This event is free and open to the public. Free snacks and refreshments will be available.
Our October PEACE Pops is one of the highlights of the year!
Come and share in some Halloween cheer.
There's a little something for everyone young to old.
And a warm place to gather out of the cold.
Come for the candy, the art and the food.
This event will inspire a spooky mood.
City Lite band will fill the air with their tunes,
while you pose for pictures in your best costumes.
Journey into our black-light tunnel if you dare.
Add your own art to the mural if you care.
Robin VanLear's enormous puppets will be on the prowl.
And Lake Erie Ink will tell stories that may include a good howl.
Check out the show by the artists of ARTFUL
and stop by their studios for which they'll be grateful.
Grace Communion will kindly treat you to cider, doughnuts and popcorn
while Lake Erie Ink will help you make a mask to adorn.
Friday the 27th is the date to mark
to attend the event with a creative spark.
ARTFUL Open Studios & Hands-On Art Making
FREE
6-9 pm
The ARTFUL artists invite you to visit their studios in order to engage with them and view both finished pieces and works in progress. Get to know the artists working here in your community, discover new talents and find inspiration. Various artists will offer live demonstrations and hands-on art making activities.
Mask Making with Lake Erie Ink
FREE
6-8 pm
Need a fun mask for Halloween or just enjoy hands-on activities? Join Lake Erie Ink in a unique hands-on mask making workshop. Supplies provided by Lake Etie Ink and ARTFUL.
Candy Crawl
FREE
6-8 pm
FutureHeights, the Cleveland Heights Teachers Union and others will be passing out candy throughout the evening up until 8:00 pm. 
Live Music with City Lite
FREE
7-9 pm
The duo, City Lite, will play live music throughout the evening.
Haunted black light tunnel & hands-on mural
6-9 pm
Don your favorite "glow" attire or costume and journey through our haunted black light tunnel. Leave your mark by adding your own touch to the mural inside.
Giant Puppets performing courtesy Robin VanLear & Art Acts performers
FREE
6-9 pm
Robin VanLear and her team will be wandering the halls of the Coventry PEACE Campus in their giant "puppet" costumes.
Spooky stories with Lake Erie Ink
apx. 7:15 pm
The staff of Lake Erie Ink will tell some of their most favorite spooky stories.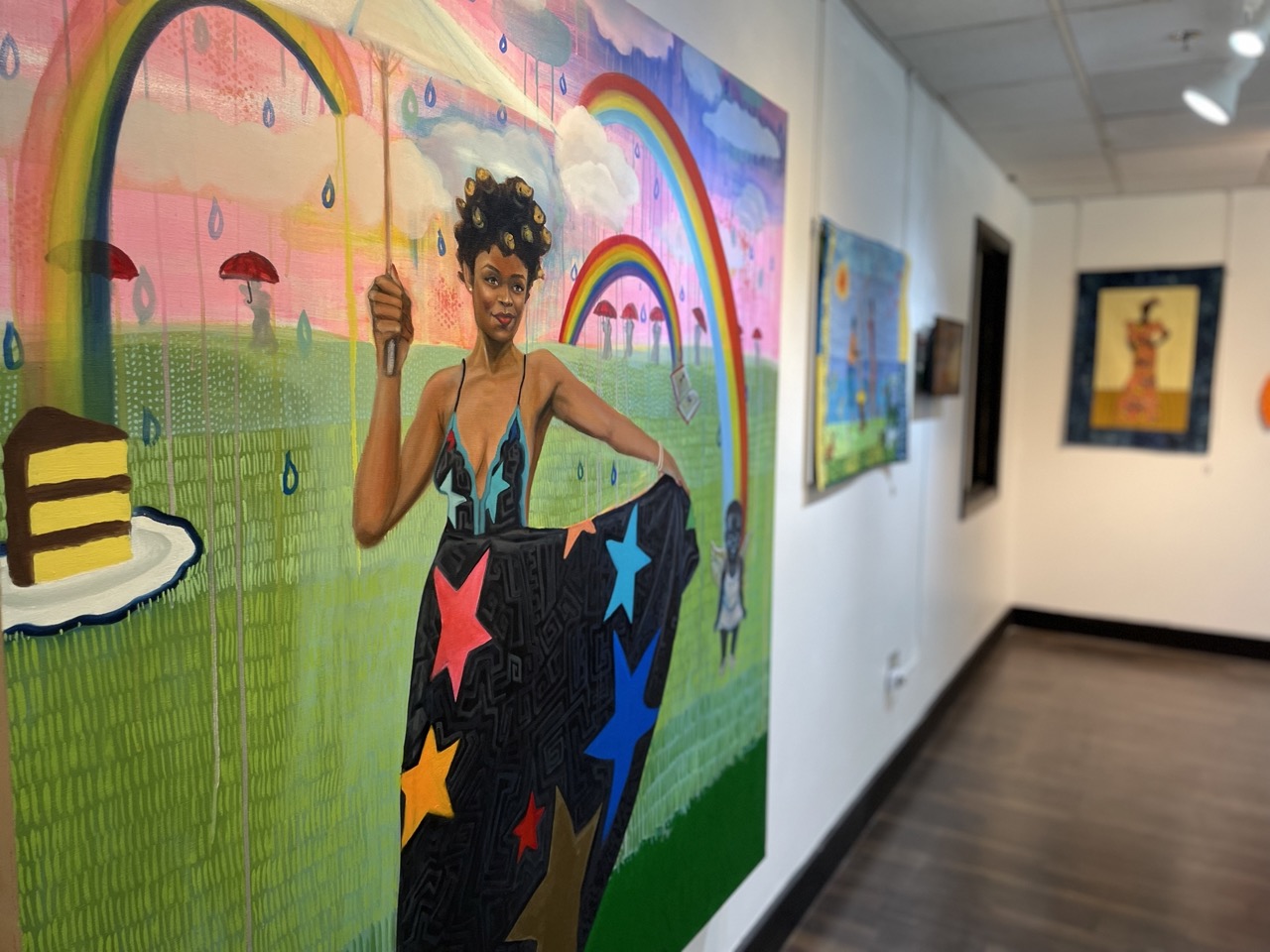 Annual ARTFUL Artists Exhibit in main gallery
FREE
6-9 pm
Join us for the annual ARTFUL artists exhibit in the main gallery.
FREE cider, doughnuts & popcorn
6-9 pm
The folks from Grace Communion Cleveland will be handing out free cider, doughnuts & popcorn.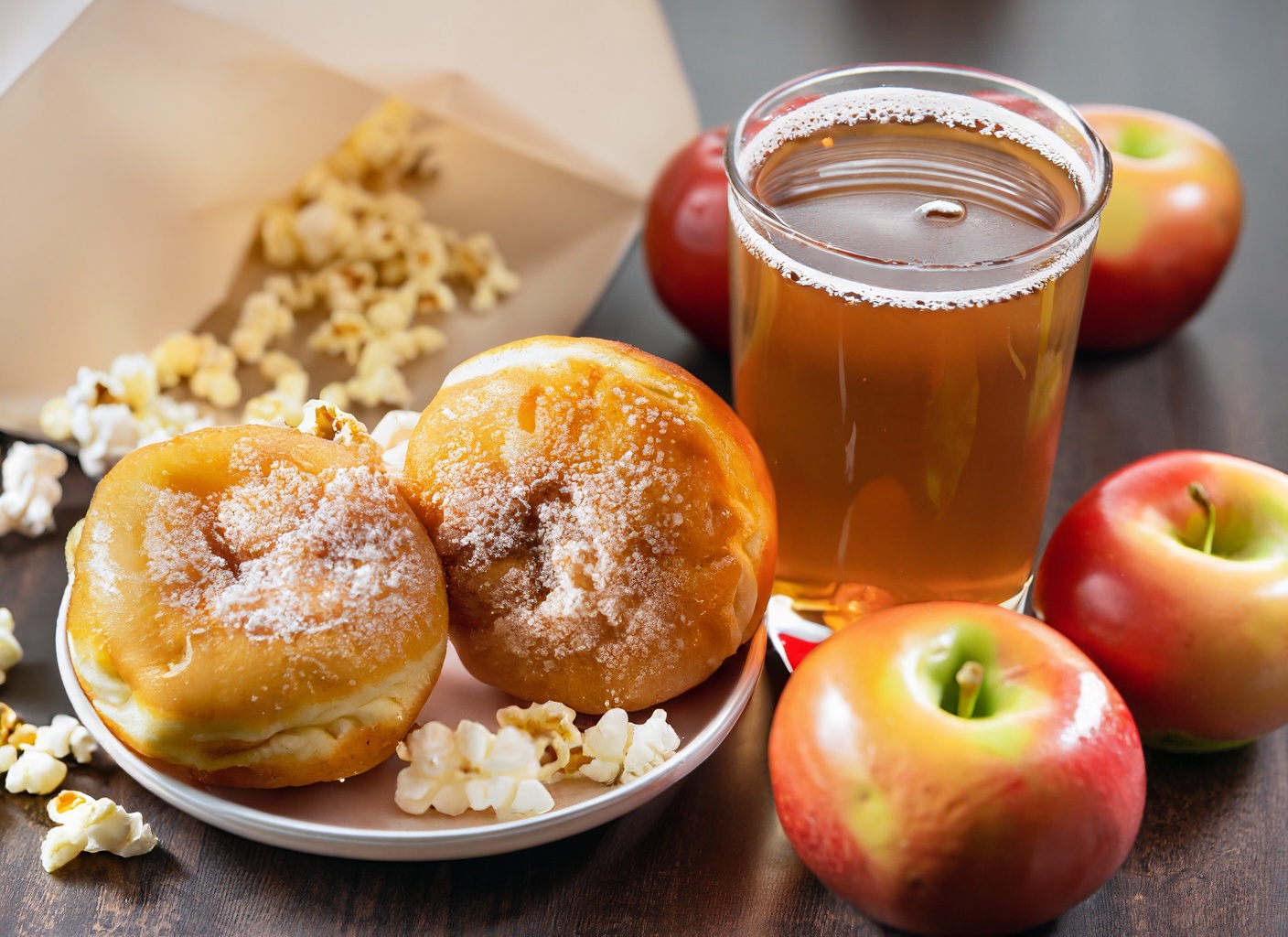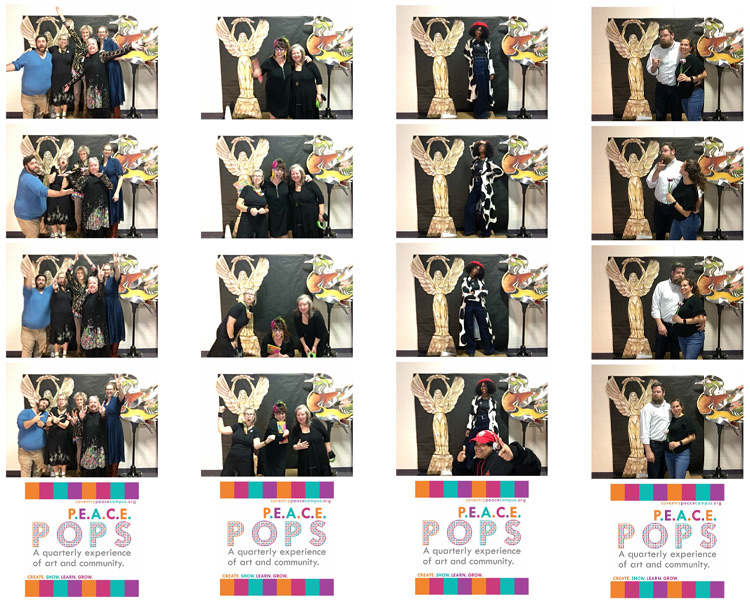 Halloween themed photo booth
FREE
6-9 pm
Have fun showing off your halloween best at our Halloween themed photo booth. 
What is PEACE Pops? Take a peek at this video to see a sample of a previous PEACE Pops event.
What is Coventry PEACE Campus?
When the school district sought to divest itself from the former Coventry Elementary School building in 2017, leaving its future uncertain, the leaders of all the tenant organizations and a broad base of community supporters came together in a grassroots movement to propose ways to preserve and grow the thriving culture and service ecosystem that had organically taken root there.From this effort, the Coventry PEACE Campus came into being. Coventry P.E.A.C.E., Inc. is the non-profit overseeing the maintenance, sustainability, renovation and development of the Coventry PEACE Building, which houses several local nonprofits. It is our goal to provide an accessible, sustainable, more efficient, and affordable home for these nonprofits, and to attract new organizations to the building.