The Organizations of Coventry PEACE Campus.
Coventry P.E.A.C.E (People Enhancing a Child's Environment) Park was built in 1993 by students, parents and other members of the Cleveland Heights community. The design for the playground was created by Learning Structures Inc. Since being built the park has been a favorite of children and parents alike and was voted the best place to take your kids in both 2008 and 2009. The name "Coventry P.E.A.C.E. Campus" is derived from this organization and now stands for "People Enhancing a COMMUNITY'S Environment".
Coventry P.E.A.C.E., Inc. is a 501(c)(3) non-profit organization was originally dedicated to keeping Coventry Playground maintained and functional, and is now responsible for managing and maintaining the Coventry PEACE Building.
ARTFUL has created affordable studios space for local artists and creators, classes for artists and community members, career support for local artists, and serves as a liaison between the arts sector, community and local businesses.
Vision: FutureHeights envisions Cleveland Heights and University Heights as the core of the region's cultural and intellectual scene, with thriving local business, attractive neighborhoods, strong connections with neighboring communities, and a deeply engaged citizenry.
Mission: To inspire and facilitate collaboration and empowerment across our communities to ensure a vibrant and sustainable future for Cleveland Heights and University Heights.
Values:
Diverse, inclusive, active and informed citizen participation in community decision making
Appreciation for the time, talent and various forms of support offered to our organization
Innovative ideas in addressing the challenges in our communities
Open and effective communication and partnerships among nonprofits, schools, local business, city government and citizens
Thriving local business community
Preservation of historic neighborhoods and commercial districts
High quality sustainability in design and architecture
Regional approach to innovation, planning and development
Check out the Heights Observer!
Since 2011, Lake Erie Ink has provided creative expression programming for more than 3,000 youth of all ages, both in the classroom and out of school. We offer regular creative writing workshops, open mics, and off-site writing opportunities throughout Northeast Ohio. At our site in the Coventry neighborhood of Cleveland Heights, we provide weekend writing workshops and summer camps geared to youth of all ages, a creative writing after school program, a teen drop-in program, and many other opportunities to explore creative writing outside of the classroom. We also provide direct support to teachers and other youth-serving professionals, both in the classroom, and through professional development opportunities.
Our Mission & Structure
Founded in 1989, Reaching Heights mobilizes community resources to foster highly valued public schools that provide all Cleveland Heights-University Heights School District students a successful education. We are a 501(c) 3, non-profit organization with 2 part-time staff and 18 members on our volunteer Board of Directors.
What We Do
Reaching Heights taps the energy, skills, and financial resources of our community members, local businesses and organizations, and foundations to invigorate public support for our public schools.
Our programs focus on supporting and recognizing educators, enriching and encouraging student success, and connecting the community to our public schools.
Established in 1891, The Singers' Club of Cleveland has continued to presented the finest music for men's voices, dynamic young soloists and internationally known guest artists.
Through a scholarship program, local voice students receive stipends to continue their music education. The Club commissions and performs music for the enjoyment of its audiences and as a lasting contribution to the musical literature.
Organized at the request of the Cleveland YMCA in November 1891, The Singers' Club presented its first concert on May 19, 1892 at Association Hall; the event was artistically and financially successful. From the beginning, membership reflected a cross section of the greater Cleveland area, with men of varied backgrounds, professions and avocations sharing a love for fine choral music.
As the Club expanded in size, so did its repertoire. Membership auditions and dues were instituted, and the awarding of scholarships for music students was established. On several occasions, The Singers' Club appeared with The Cleveland Orchestra in Severance Hall.
Former conductors have included Melvin P Unger, Albert Rees Davis, Beryl Rubinstein, Boris Goldovsky, George F. Strickling, Robert M. Stofer, Frank Hruby and Thomas Shellhammer.
Notable guest artists have included Tito Schipa, Nelson Eddy, Fred Waring, Eunice Podis, Sherrill Milnes and Mark Doss.
As a vibrant group of professionals, The Cleveland Heights Teachers Union, AFT Local 795 will create, enhance, and sustain optimal teaching and learning conditions through collaboration, political action, community engagement, and the active involvement of all our members.
Purpose:
Promote the welfare of children; and ensure that they receive a quality public education.
To advance our teaching profession by securing optimal teaching/learning environments for the work our members do.
Core Values:
We recognize the value of each child.
We recognize the inherent value of public education.
We advocate respect for teaching professionals and support staff.
We value high quality and sustained professional development.
We promote social justice and democracy, and we champion fairness as core values that guide our union activities.
Robin VanLear is a Cleveland Arts Prize winning artist and is the founder of Parade The Circle and CircleFest. She has now brought her amazing talents, and larger-than-life puppets, here to the Coventry P.E.A.C.E. Building.
Founded in 2007 by artist Katherine Chilcote, Building Bridges works with artists and community members in creating large public murals.
Grace Communion is a small, community minded congregation led by Pastor Tamar Gray.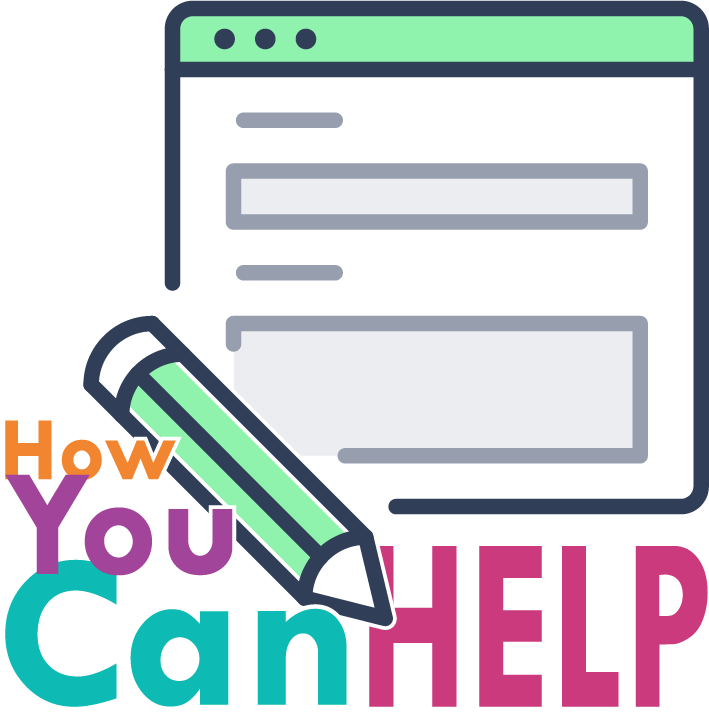 One of the best ways in which you can help us is to add your name to our list of people who support our Coventry PEACE Project.
If you believe in the Coventry PEACE Campus Project, and the organizations we support, please add your name to our supporters list. By sharing with our community the names of those who want to see this project carried forward, you can inspire others to join us, too. 
What is Coventry PEACE Campus?
When the school district sought to divest itself from the former Coventry Elementary School building in 2017, leaving its future uncertain, the leaders of all the tenant organizations and a broad base of community supporters came together in a grassroots movement to propose ways to preserve and grow the thriving culture and service ecosystem that had organically taken root there.From this effort, the Coventry PEACE Campus came into being. Coventry P.E.A.C.E., Inc. is the non-profit overseeing the maintenance, sustainability, renovation and development of the Coventry PEACE Building, which houses several local nonprofits. It is our goal to provide an accessible, sustainable, more efficient, and affordable home for these nonprofits, and to attract new organizations to the building.